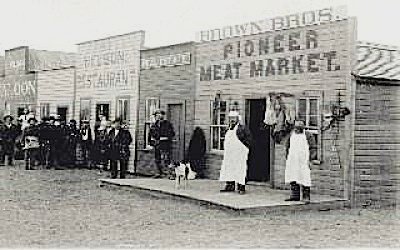 This is business in the prairie cowtown of the 19th century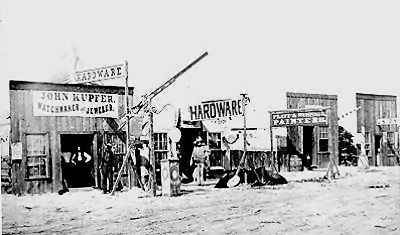 And mainstreet USA 1869 style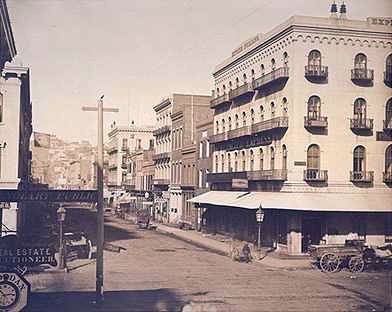 Downtown San Francisco 1857, even though 12 years earlier than the Main Street USA shown above notice the development in the big cities compared to the pioneer towns.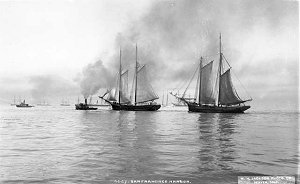 While expansion was moving by wagon train, horse & mule the coastal cities were bringing shiploads of merchandise and more settlers into our country. This is the San Francisco Harbor of 1870.
The hardware store provided the prairie town more than just hardware it was general merchandise, grocery, building materials and an active catalog business for all the items not found in the store..definately one stop shopping.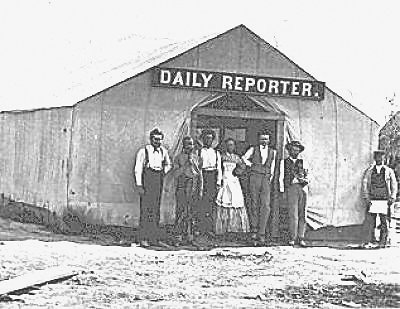 This is how the newspaper of 1869 set up in a tent..Getting the news out was an important function of the west.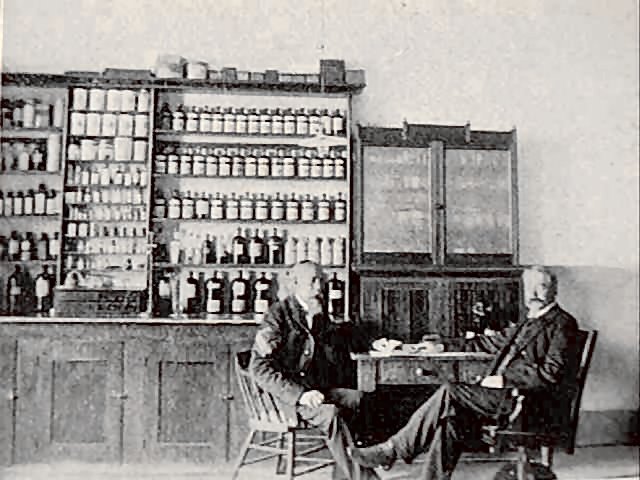 This is the pharmacy of pioneer times and if lucky enough to have a doctor in town he probably saw patients in the back room.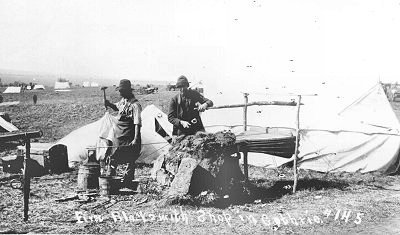 The blacksmith...every cowtown needed one and in 1889 his only shop was outside.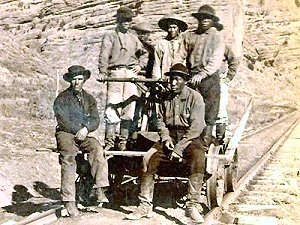 Men often had to leave home and travel to where they could find work..The transcontinental railroad provided many jobs during its construction.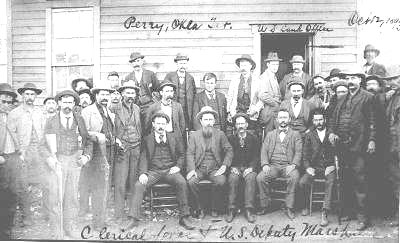 A lot of business was done in 1889 out of a city office.Here you see the U.S. Land Office, the clerical staff and the U.S Marshalls.